Prof. Dr.-Ing. Gerd Hirzinger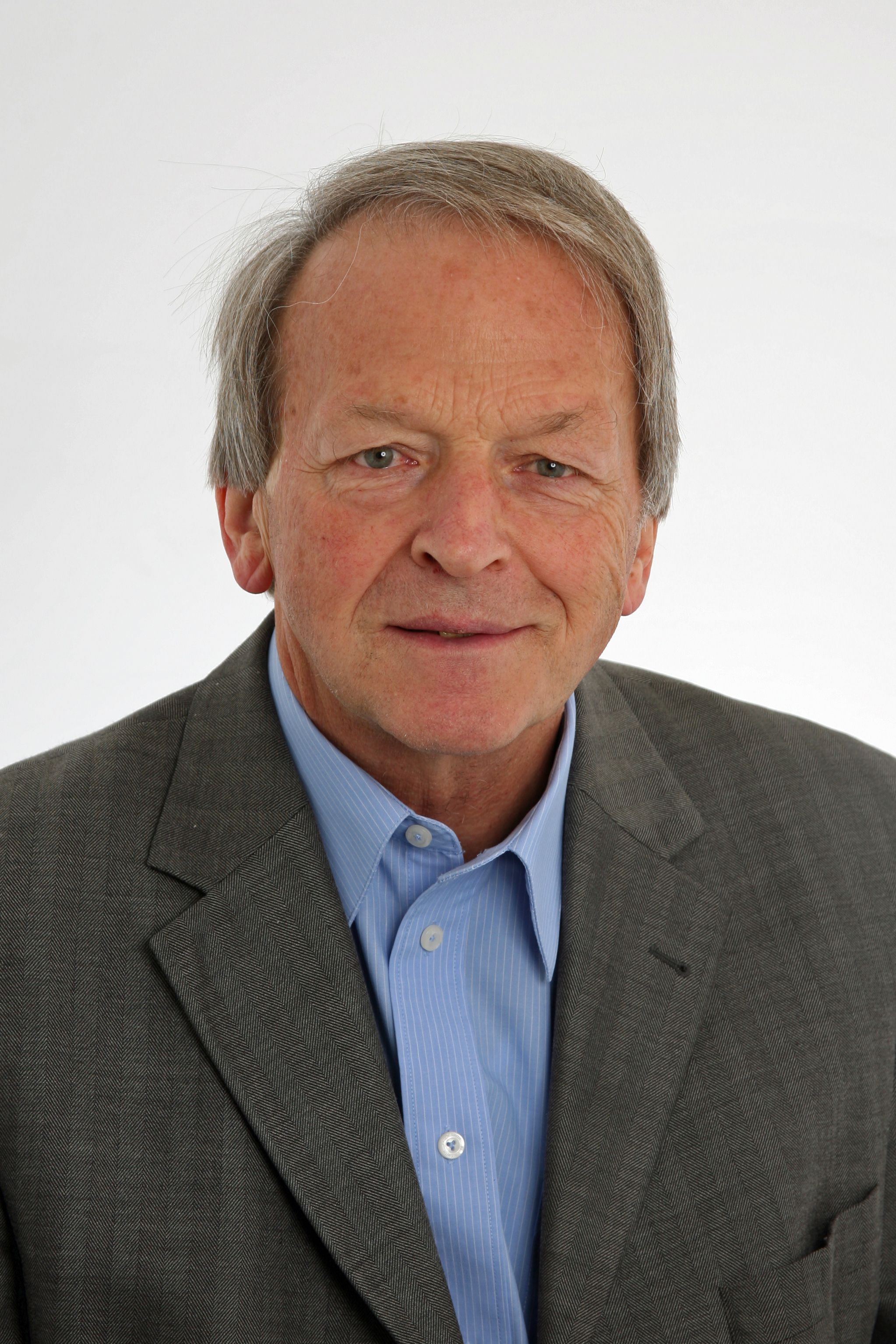 Curriculum vitae of Prof. Dr.-Ing. Gerd Hirzinger
1964-1969 Studied communications engineering/data processing at the Technical University of Munich as a scholarship holder of the "Studienstiftung des Deutschen Volkes"; graduated with a degree in engineering.
1969 Joined DFVLR (now DLR) Oberpfaffenhofen as a research assistant in the field of control engineering
1974 Doctorate in engineering (TU Munich) with a thesis on "Digital Control"
From 1976 Head of the "Automation" department of the DFVLR Institute for Dynamics of Flight Systems.
1987-1994 Rejection of a total of 4 appointments to national and foreign university chairs (including ETH Zurich, Univ. Karlsruhe).
1987-1993 Initiation and technical management of the robot technology experiment ROTEX on the Spacelab mission D2 (first robot in space).
1991 Awarded an honorary professorship by the Technical University of Munich.
1992 Appointed Director at the DLR Institute of Robotics and System Dynamics (now Robotics and Mechatronics).
2001 Appointed spokesman for the Bavarian Mechatronics Competence Network (BKM), the largest project of the Bavarian High-Tech Offensive. High-Tech-Offensive
2006 Expansion of the Institute of Robotics and Mechatronics to include the Optical Information Systems organizational unit in Berlin
since 2012 Consultant for DLR, Deputy Chairman of the Board of Trustees of the German Museum, member of the Future Council of Bavarian Industry and both German science academies (Leopoldina and Acatech).
since 1980 Over 600 publications and invited plenary lectures in the field of robotics, mechatronics, telerobotics and surgery.
Awards:
1975 "Maria Boykow Award" for work in the field of fast digital control.
1984 Silver certificate in the "Innovation Award of German Industry" for the development of the first commercially usable robot sensors.
1985 "Technology Transfer Prize" from the Federal Ministry of Research and Technology for the transfer of robotics research results into industrial applications.
1994 "Joseph Engelberger Prize", awarded by the worldwide association of the robotics industry for "advancing the science of robotics in the service of mankind".
1995 "Gottfried W. Leibniz Prize", the highest scientific award in the Federal Republic of Germany.
1995 "JARA (Japan Robotics Society) Award" for technology transfer from space travel to terrestrial applications.
1996 "Karl-Heinz-Beckurts-Prize", for the promotion of partnership between science and industry.
1997 "IEEE Fellow Award"
2000 Initiator and spokesman for the Bavarian Mechatronics Competence Network (BKM), the largest project of the Bayer. High-Tech-Offensive
2002 "Bavarian Innovation Award " Recognition award from the Bavarian Minister President for outstanding innovative achievements. Minister President for outstanding innovative achievements
2002 "Golden Hermann Oberth Medal" in recognition of his exceptional services to space science, awarded by the Presidium of the International Association for the Promotion of Space Flight Hermann Oberth – Wernher von Braun e.V.
2002 Finalist World Technology Award
2003 Honorary professorship at the Harbin Institute of Technology in Harbin/China
2004 Inducted into the "Wall of Fame" of the Heinz Nixdorf Computer Museum, Paderborn
2004 Cross of the Order of Merit of the Federal Republic of Germany
2005 Pioneer in Robotics and Automation Award, presented by the IEEE Robotics and Automation Society as the first German: "For his pioneering research in mechatronic devices, teleoperation, articulated hands, and lightweight robots, and his leadership in space robotics programs in Europe"
2005 Honorary Citizen of Budapest Tech, highest award of the Association of Budapest Technical Universities
2007 IEEE Field Award "Robotics and Automation" (highest award of the IEEE, first time to a European)
2008 Nathaniel B. Nichols Medal highest award of the International Federation of Automatic Control (IFAC) in the field of control engineering
2008 Admission to the LEOPOLDINA (National Academy of Sciences)
2008 Ernst Blickle Prize
2008 of the SEW-EURODRIVE Foundation in recognition of his outstanding scientific and applied work in the field of robotics and mechatronics
2009 AIAA Space Automation and Robotics Award of the American Institute of Aeronautics and Astronautics, presented during the SPACE2009 Conference in Pasadena
2010 State Medal, Bavarian Ministry of Economic Affairs
2013 Admitted to the Academy of Science and Engineering Acatech
2014 Awarded the Maximilian Order, Bavaria's highest award for science and art, limited to 100 living persons
2015 Eugen Sänger Medal for special services in the field of space sciences
2015 Honorary membership of GFFT e.V. (Society for the Promotion of Research Transfer) "for his pioneering achievements in robotics"
2017 Heinrich Hertz Visiting Professorship (honorary professorship) at the Karlsruhe Institute of Technology (KIT)
2019 Inducted into the "wall of honor" of the Technical University of Munich