Michael Sohlman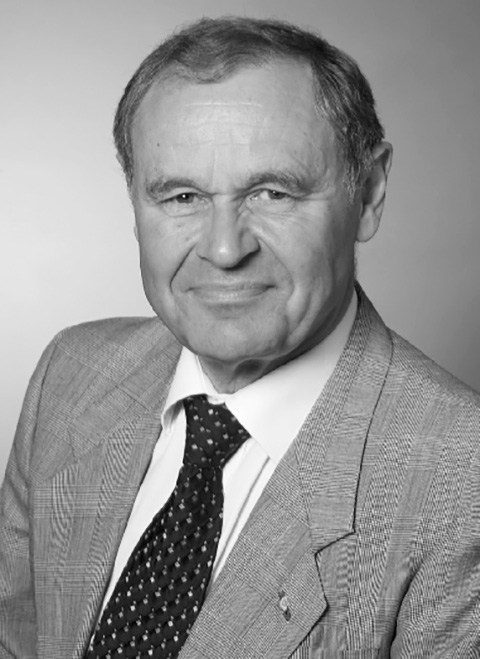 Curriculum vitae von Michael Sohlman
| | |
| --- | --- |
| 1944 | Born in Stockholm, Sweden. |
| 1964-1968 | B.A. at the University of Uppsala. Further postgraduate studies in economics and political sciences at the Universities of Uppsala and Stockholm. |
| 1969 | Commission on Environmental Problems. |
| 1972-1974 | Ministry of Industry and 1974-1976 Ministry of Finance. |
| 1977-1980 | Permanent Swedish Delegation to the OECD, Paris; Financial Councellor. |
| 1981-1982 | Research Department of the Social-Democratic Parliamentary Group. |
| 1982-1987 | Ministry of Finance, Head of Planning; Director of the Budget. |
| 1987-1989 | Ministry of Agriculture, Under-Secretary of State. Chairman of Parliamentary Working Group on Agricultural Reform. |
| 1989-1991 | Ministry for Foreign Affairs, Under-Secretary of State for Foreign Trade. |
| 1992-2011 | Executive Director of the Nobel Foundation. |
Other functions
| | |
| --- | --- |
| | a) Chairman of the Sweden Post Pension Fund. |
| | b) Member and Chairman of the Stockholm Institute of Transition Economies (SITE) 1989-2011. |
| | c) Chairman of the Institute for Financial Research (SIFR) 2007-2012. |
Member of the Boards of
| | |
| --- | --- |
| | a) Institute for International Economic Studies. |
| | b) Moscow School of Political Studies. |
| | c) Member of the Royal Swedish Academy of Sciences (KVA). |
| | d) The Royal Swedish Academy of Engineering Sciences (IVA). |
| | <e) chairman="" of="" the="" royal="" dramatic="" theatre="" 1993-1996.="" td=""> |
| | f) Member of the Board of the International Crisis Group 1994-2002. |
Laudatio
Michael Sohlman was born in Stockholm but spent his childhood in Moscow, where his father was the Swedish Ambassador to the Soviet Union. He is the grandson of Ragnar Sohlman, the executor of Alfred Nobel's will and creator of the Nobel Foundation. After having received his Bachelor Degree from the University of Uppsala in 1964, Michael Sohlman engaged in postgraduate studies in Economics and Political Sciences at the Universities of Uppsala and Stockholm until 1969, when he was appointed Secretary of the Swedish Commission on Environmental Problems. During the 1970s and 1980s he worked for the Government Ministries of Industry, Finance, Agriculture and Foreign Affairs in various positions. When he succeeded Stig Ramel as Executive Director of the Nobel Foundation in 1992, he was Undersecretary of State for Foreign Trade. Michael Sohlman is also member of the Royal Swedish Academy of Sciences (KVA), the Royal Academy of Engineering Sciences (IVA), Chairman of the Swedish Institute of Foreign Affairs, as well as board member of several Swedish and international organizations and foundations.
During the nineteen years as the Executive Director of the Nobel Foundation, Michael Sohlman has promoted and expanded its various activities. In particular, he was instrumental in establishing the Nobel Peace Center, the Nobel Museum, the Nobel Prize Education Fund, the Nobel Media and the Nobel Web with its detailed information about all Nobel Laureates to date and the educational outreach program, which offers interactive multimedia documents for high school and college students. A central thought of this program is to use a specific Nobel Prize awarded work as a springboard for an exercise.
These initiatives have all contributed to promoting knowledge about Alfred Nobel and the Nobel Prizes, particularly among young students and future researchers. With a constantly growing global audience, Michael Sohlman turned a vision into reality: Providing high quality information about the Nobel Laureates and their achievements to a widely diversified group of interested people worldwide. Shaping the instruments to make this vision a reality and harmonizing the necessary organizational system of a modern company group with the last will of Alfred Nobel from 1895 was an utmost great challenge that required sensitivity, consequence, endurance, visionary thinking, patience, and creativity, and each one of these at the right time.
Over the time substantial intellectual property assets developed and with them the task to protect and carefully develop the Nobel Prize trademark, to safeguard and maintain the international reputation that had been built up during more than a century. Michael Sohlman was aware of this new challenge. He acted carefully and in a determined way, designed and cared for the establishment of the above-mentioned organizations that expend their informational efforts in close accordance with the Nobel Foundation following its core values.
If Alfred Nobel could see the range of today's activities of the Nobel Foundation and its related organizations, he would certainly be pleased and proud of the development of his intention when writing his last will.
Countess Bettina Bernadotte af Wisborg,
Mainau/Lake Constance